Super Mall Karawaci,

Jakarta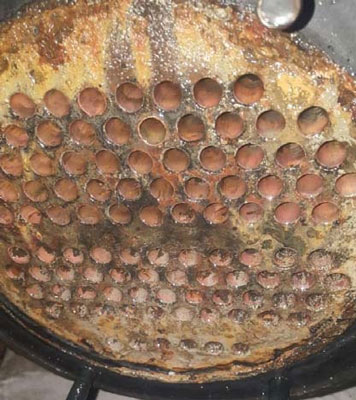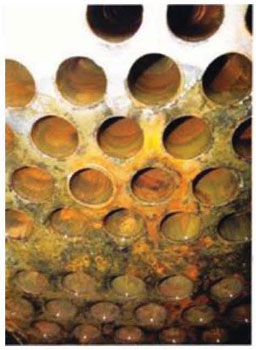 Super Mall Karawaci, Jakarta
A 48 months field test was carried out at this mall whereby one of seven chemically-treated cooling towers was converted to electronic water treatment. PT BioSolutions provided a Vulcan S500 for the electronic scale treatment and monitored, inspected and tested results on a scheduled basis for 4 years.
This field trial was a test of a combination of Vulcan Electronic Anti-Scale and electronic Silver Copper Ionization. The benefits of Vulcan Anti-Scale for cooling towers is well established and this trial was put in place to assess the additional benefits of using Silver (against bacteria) and Copper (against Algae) in addition.
The results were very positive yielding the following benefits after 4 years, 365 days a year continuous operation:
No chemical water treatment
Blow Down high EC 10,000µS/cm only twice per year
No cleaning of condenser tubes
No water treatment specialists required
Very clean copper tubes in the condensers – without scale
No cleaning of the cooling towers inside surfaces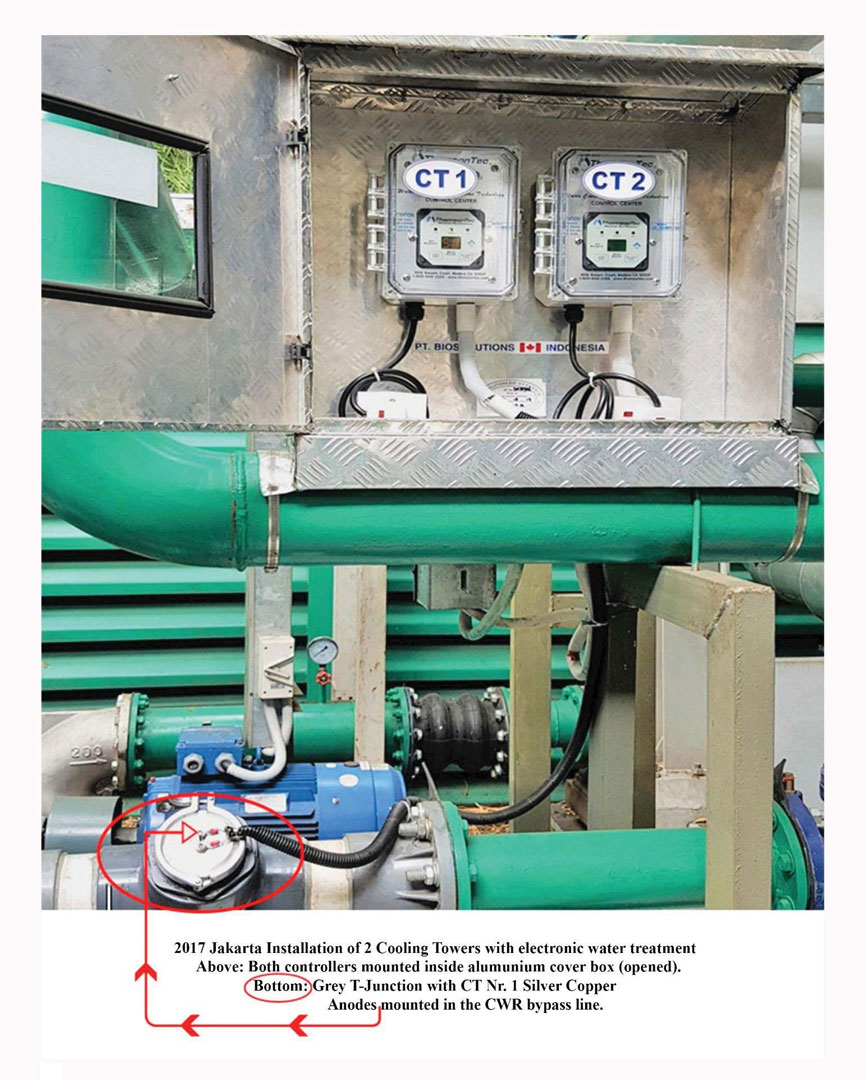 Benefits
Both the Services Engineer of the CT system at Karawaci Supermall, as well as the Vendor of the Electronic Scale and Electronic Algae and Legionella P bacteria control systems, are satisfied that an open pumping system for Cooling Towers can be treated without chemical water treatment products if fitted with these two electronic water treatment systems.
Download Complete Technical Report